(Last Updated On: December 21, 2022)
One of my favorite Christmas traditions is making an assortment Christmas cookie boxes and sharing them with friends and family! I have gathered the top 5 Christmas cookies I make all the time (not just Christmas time) to inspire you to make some delicious treats for your close ones!
Tools you may need to simplify making Christmas cookie boxes:
Christmas cookie gift boxes or tins
Baking sheets- Aluminum baking sheets heat very evenly and give the best baking results.
Silat mats- a great way to reduce waste in the kitchen.
Cookie scoop- Makes it easier to measure out same size cookies!
Stand mixer with paddle attachment- My most used kitchen appliance!
Optional but recommended 🙂 Christmas spatulas (to get you into the spirit while baking)
My top 5 Christmas cookies
These cookies are so soft and crumbly making them the perfect holiday cookie.

When you bite into one of these poppyseed truffles you have a delicious cake filling that isn't too sweet and a sweet cherry surprise in the middle.

When you bite into a Coconut Macaroon inside is a fluffy texture that is light and flavorful and dipped into irresistible chocolate to complete the cookie

A soft butter cookie base with a delicious strawberry jam center and topped with a crumble cookie topping, cookie perfection.

Flakey and light puff pastry filled with creamy hazelnut Nutella and cut out in the shape of a Christmas tree.
This would be cute as a mini version and place in the center of the cookie assortment box! Assemble the puff pastry sheet how its described in the recipe and then cut the rectangle horizontally and vertically in half to create 4 separate sections and finish as the recipe instructs just in smaller portions and repeat 4 times!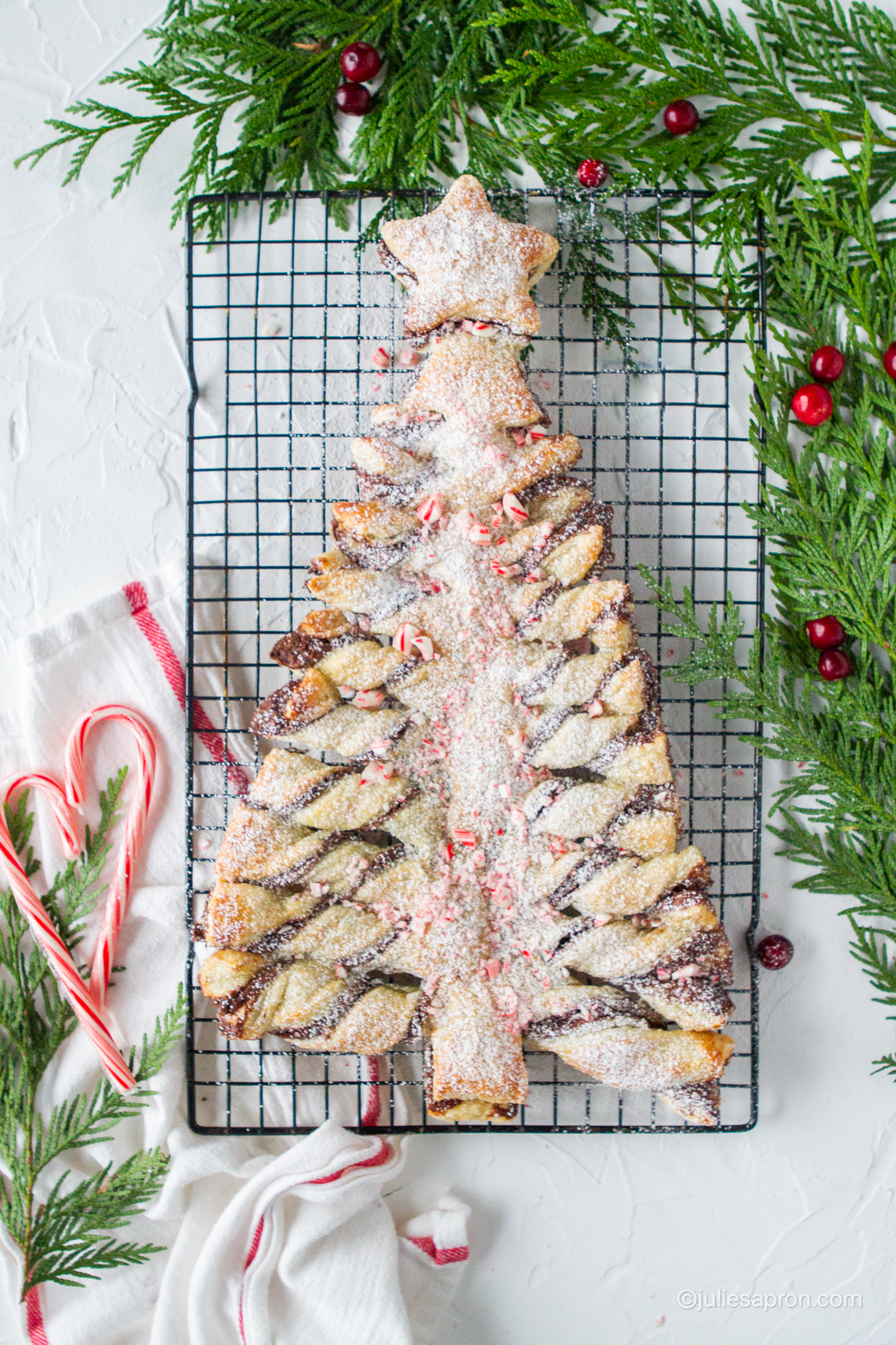 Christmas cookies FAQs
[sp_easyaccordion id="3952"]